JUST HEAL BETTER
– cleansing phase –
Sign Up for the I&U Newsletter to get a VIP Code for 50% OFF this cookbook! Sign Up Now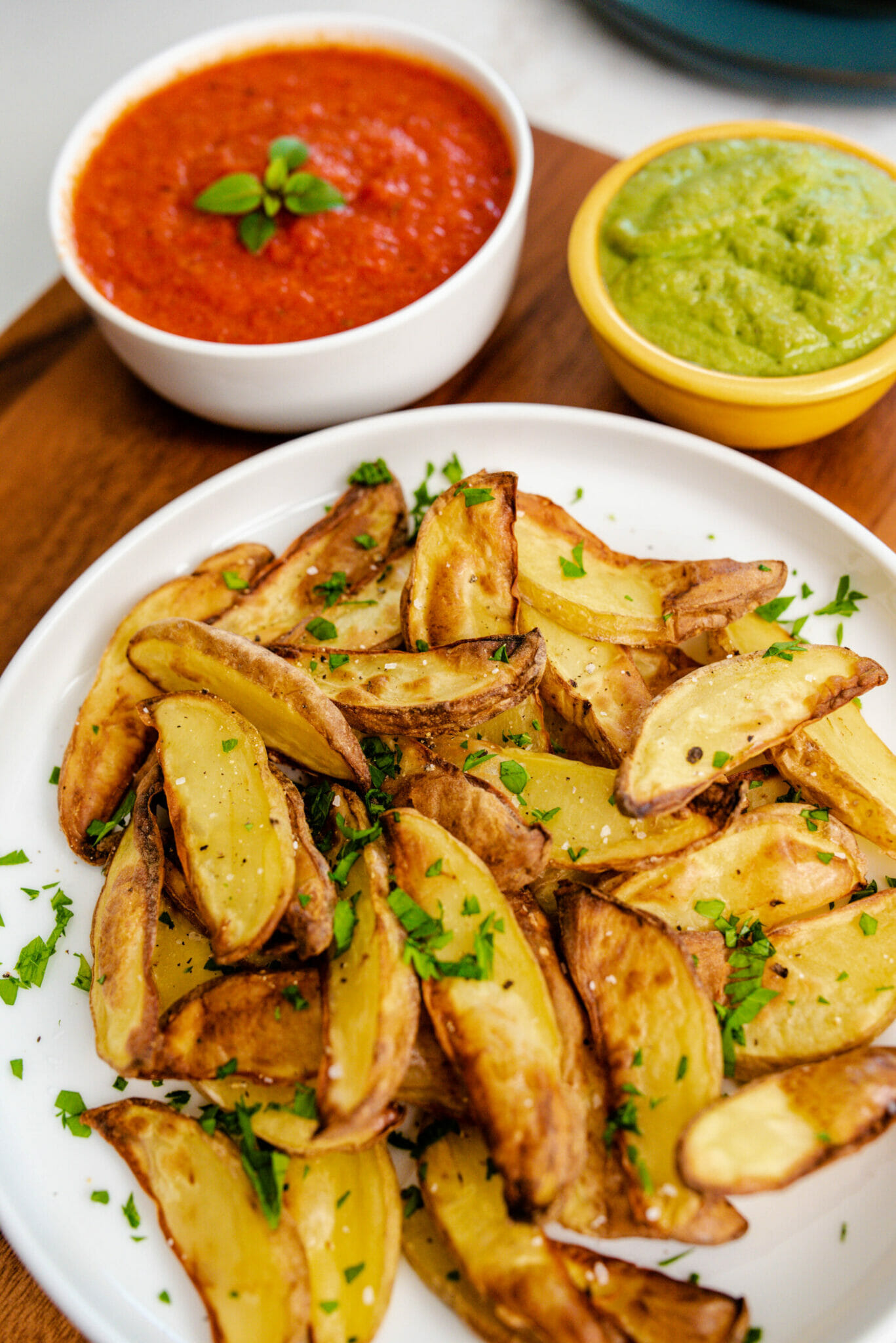 healing your gut has never been so simple
Restore gut health
Recipes promote a healthy gut microbiome and support nutrient absorption.
Boost Energy
Feel more energetic and vibrant as your body thrives on these nutritious, flavorful meals.
Improve digestion
Say goodbye to inflammation, gas, & bloating, and say hello to easy, comfortable digestion.
Research-backed
All ingredients were carefully chosen and directly correlated with peer-reviewed research
delicious nutrition
Enjoy mouthwatering dishes that are as good for your taste buds as they are for your gut.
15 powerful, healing recipes to cleanse the body of toxins, bad bacteria, and free-radicals with just a few ingredients you can find anywhere
from the author
For over a decade, I wrestled with the challenges of living with Ulcerative Colitis. Countless drugs, doctors, and disappointments paved my path to living with this 'incurable' disease.
Despite this debilitating diagnosis, I refused to let this define me and poured myself into research on nutrition and healed my IBD naturally. Within the pages of this book, I unveil the delectable recipes that played a pivotal role in my healing journey to lifelong health and rid myself of IBD for good. Now, you too can heal yourself with the cookbook that I always wished I had in my own healing journey!
This cookbook isn't just about recipes; it's a testament to resilience, discpline, and – above all – loving yourself. Join me on this flavorful adventure, as we turn the page on gut troubles and embrace a life filled with delicious meals, vitality, and joy.
WHAT TO EXPECT:
just heal better
– CLEANSING PHASE –
HEALING COOKBOOK
Recipe ebook pdf
Download the PDF onto your iPhone, Tablet, Desktop, or Android with ease immediately after purchasing. Feel free to print and keep a physical copy in your kitchen for further convenience.
15 GUT-HEALING RECIPES
Deliciously Dairy-Free, Gluten-Free, Oil-Free, and Cruelty-Free recipes that support your gut health and cleanse the body with every bite, sip, and slurp. Plus, each recipe comes with a Breakdown of nutrients in every serving as well as a scientific description on HOW those foods heal you!
3 meal categories
This cookbook provides you with a variety of options for Soups, Smoothies, and Sides that you can make in minutes with ease. Dive into the healing goodness in each serving again and again without any guilt – it's all healthy, whole foods that are packed with vital nutrition.
Tons of bonus material
You'll find a grocery list, an overview of the healing process, nutrient breakdowns, daily macro & micro targets, peer-reviewed scientific research, and explanations of how these foods work with your body to heal so you can thrive
simple & soothing
Most of these recipes use 5 ingredients or less and take 5 Steps or less to complete. You can create stunningly simple dishes with regular ingredients found anywhere that soothe your gut the whole way through.
Try these recipes for a few weeks and tune into what your body is telling you – it's usually pretty loud! Enjoy these recipes guilt-free and enjoy as often as you'd like because I've done all of the macro calculations for you 😉
Give your gut the gift of healing by soothing your system with clean, complex nutrients it desperately craves.
Includes one PDF version of Just Heal Better: Cleansing Phase
15 simply scrumptious recipes of soups, smoothies, and sides
Nutrient Breakdown of each recipe
Peer-reviewed, scientific explanations of HOW these foods heal your body down to a cellular level
Bonus material including a grocery list
Sign Up for the I&U Newsletter to get a VIP Code for 50% OFF this cookbook! Sign Up Now
What people are saying
I absolutely LOVE this cookbook! I've been looking for something like this for a long time and so glad I found it. Everything is so simple to make and I spend so much less time stressing out about food. 10/10 would recommend!

Chris J.

Happy Customer
Where has this been all my life? This cookbook has made healthy eating a breeze. The recipes are so tasty that I forget I'm actually doing something good for my body. My energy levels have soared, and the stress of meal planning is a thing of the past. This cookbook is a lifesaver for anyone looking to heal themselves and live a stress-free, energetic life.

David H.

Happy Client
I can't express how grateful I am for this book. As someone who's struggled with health issues for a while, this cookbook has been a lifeline. The recipes are not only healing but also truly delicious. and SIMPLE! They've given me the confidence to enjoy food without worrying about its impact on my health. I feel more energetic and vibrant than ever before. Thank you for this incredible gift!

Emily L.

Happy Client
I was skeptical at first, but this cookbook has exceeded all my expectations. The recipes are easy to follow and packed with flavors I never really appreciated before. My symptoms are gone and I've really enjoyed the weight-loss tbh. This cookbook is a must-have for anyone looking to heal their gut and get their freaking life back!

John P.

Happy Client
Unbelievable! The 'Just Heal Better' cookbook has been an absolute game-changer for me. After years of struggling with food-related stress and low energy, these recipes have transformed my life. Not only are they incredibly delicious, but they've also helped me heal from within. I feel like a new person, and I can't thank Jake enough for this. It's pure magic on every page!

Sarah M.

Happy Client
faq
Will there be more books in this series?
You better believe it! This eBook is the first of the "Just Heal Better" Series. It follows the progression of my Coaching Programs that moves through each of the 4 main phases: Hurting, Cleansing, Healing, and Thriving. Each of these phases will be getting its own cookbook and will include more ingredients to rebuild the body at a steady, gradual pace as well as delectable recipes that continue to guide you on your healing journey during each phase. Stay tuned!
Are Ingredients measured in Cups (imperial) or Grams (Metric)?
All recipes are measured in cups (imperial) but also include oven temperatures in both Fahrenheit (F) and Celcius (C). If you need a quick converter, this calculator is always helpful for me 🙂
Are Macros AND CALORie counts included?
Yes! Each recipe comes with its very own "Breakdown" of nutrient amounts per serving including Calories, Protein, Fiber, Vitamins, & Minerals
Are there any exotic ingredients that are hard to find?
Nope! Everything used in this cookbook can be found and many common grocery stores, health-foods stores, or ordered online. These recipes give you a substantial foundation of dishes that allow you to build upon and experiment with as your body continues to heal.
How do i get the best results?
The best results of a healed digestive system starts with motivation and stays with discipline. If you follow the 90/10 split of eating these types of foods 90% of the time and leaving 10% for "off menu" and indulging meals, you are more likely to see results. Everyone has a unique body and a unique healing process but these foods are ALWAYS on your team!
Additionally, eating healing foods is a great start but supporting your body with regular movement, hydration, and mental health practices will create the perfect environment for your body to do the healing work. You only get one body, treat it like your favorite person!
what is the weight-loss process like?
The meals in this cookbook are designed to first cleanse your body of toxins and then rebuilding a clean, fortified foundation of health down to a cellular level. Most people have a lot of toxic matter stored in their fat cells and can likely experience weight loss as part of their process. With everything, take things slowly and be patient. After the cleansing process is completed, your body will naturally level out at a comfortable, healthy weight.
If you'd like help with this process, feel free to sign up for one of my Coaching Programs or jump on a FREE 30-minute Consultation to chat more about how I can help!
If, at any point, the weight loss is too extreme, it is your responsibility to contact your healthcare professional for further guidance.
why did i write this cookbook?
I wrote this cookbook for YOU. The wonderfully, extraordinary person reading this right now. Everyone is suffering with something and most people have some sort of digestive discomfort that needs attention.
While I was healing, this is exactly what I needed to guide me through the Cleansing Phase (which is often the most challenging) and move me through to the next phase safely & completely. Also, this is the book that would have helped my support system of people get a better idea of what I was eating, the nutrition I was getting, and how it was helping my body heal. This way, everyone stays on the same page – literally!
"What I'm trying to say is…
We need your heeeeeeelp!"
(Space Jam, 1996)
Need help with anything? Send an email to inflamedandunchained@gmail.com for more information and support.
Disclaimer
The information provided on inflamedandunchained.com as well as the services & products provided by Inflamed & Unchained, LLC is for informational purposes only and is not intended to substitute professional medical advice, diagnoses, or treatment. Inflamed & Unchained, LLC does not diagnose, treat or advise in any medical matters, including medication use. Always seek advice from your physician or other qualified healthcare providers before undertaking a new health regimen Do not disregard medical advice or delay seeking medical advice because of the information you read on inflamedandunchained.com as well as the services & products provided by Inflamed & Unchained, LLC. Do not start or stop any medications without speaking to your medical or mental health provider.